They tortured a dog – that is clear. The couple apparently was trying to put the dog down because he was sick. But, the way that they did it does not show any compassion at all. This all happened in Springdale, Arkansas. The two people involved were Stacey Deleon, 46, and Timothy Triggs, 42.
The took their dog and tied his legs together (with a red shoelace), then they just started stabbing him. They stabbed him 15 times. They didn't bother to call the vet or to surrender him to a shelter. No, they just stabbed him in the neck until he died. Reportedly, Deleon had to close her eyes while she killed the dog. She admitted that the dog suffered.
Take a look at these cruel monsters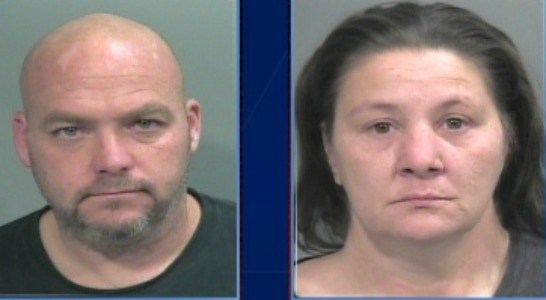 Well, yes, stabbing a dog surely would not be an easy death. Triggs and Deleon are both facing aggravated animal cruelty charges. RIP you poor, poor darling, you didn't deserve this.